Stress Relief
5 techniques that don't come in a bottle
By Alan Lopez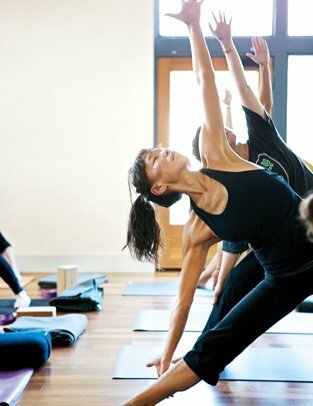 Yoga practitioners at Breathe Los Gatos let go of their stress.
Photographs by Lane Johnson
Modern life can be stressful and distracting. To cope, some people develop bad habits such as overeating, alcohol abuse, or smoking, or they take anti-stress drugs prescribed by their medical doctor. But in the Bay Area, many healthier stress relief options are available and gaining greater popularity and acceptance. These five relaxation methods are not only good for relieving stress, they can prolong and enrich our lives as well.
Yoga
At the yoga studio Breathe Los Gatos, owner Jennifer Prugh says the main goal of taking yoga or meditation classes is relaxation, or creating peace within, without using traditional Western medications.
"You have to develop some sort of daily system of self-care, especially with the kind of culture we live in," Prugh says. "It's crazy fast and it will take everything away from you if you don't pay attention."
Prugh opened Breathe in January 2011 after working with a woman in her mid-30s who was suffering from cancer. The woman's life was extended by practicing yoga­—initially in her bed, although eventually she was able to get up and move.
Breathe offers some 75 yoga classes a week, as well as sessions in meditation, qi gong, and tai chi. Classes vary in difficulty ranging from restorative yoga, which is done on supportive bolsters, to "flight yoga" performed on aerial slings.
"We have yoga for moms and babies, we have prenatal yoga, yoga for families, yoga for teams. There's no demographic that's not included here," says Prugh, who was an associate professor in the humanities before she took to yoga.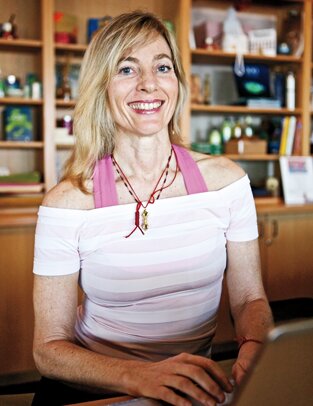 Experts say that practicing yoga dampens the body's stress response; boosts levels of feel-good brain chemicals like serotonin and dopamine; and stimulates the parasympathetic nervous system, which calms a person down and restores balance after a major stressor occurs.
Yoga has become so popular in the Bay Area that a yoga studio can be found in almost every neighborhood, and classes are offered at most health clubs and community centers. The cities of San Jose and Campbell each have six privately owned yoga studios. Los Gatos and Los Altos have five apiece.
To help find an appropriate yoga studio or teacher to fit your needs, purchase a $30 Passport to Prana (www.passporttoprana.com), which provides admittance to one class at each of 10 participating studios in the South Bay. If you try out all 10 studios, you'll pay only $3 per class.
Tai chi
Tai chi is a "soft martial art" that can reduce stress and lower blood pressure, according to health experts at the Mayo Clinic.
Dating back to 14th-century China, tai chi involves a series of slow, meditative body movements that were originally designed for self-defense. It uses the legs to carry the body while the arms move slowly and gracefully in the air.
Free tai chi classes are offered at San Jose's public libraries by the nonprofit Compassionate Service Society (www.compassheart.com), founded by Master Ce Hang Truong, a Vietnamese monk.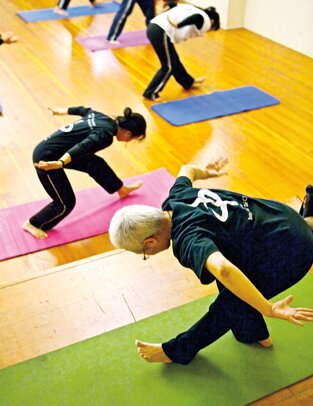 Truong developed the "Ten Forms of Integral Tai Chi," a series of exercises, relaxation techniques, and meditation. The forms, which are symbolically based on "heaven," "earth," and various animals, combine yoga, tai chi, qi gong, and meditation into one system that integrates the body, mind, and spirit.
From a Chinese medicine perspective, tai chi works by regulating the body's internal energy or qi (pronounced "chee"). If a person's qi is blocked because of stress or other reasons, tai chi can get it flowing through the body again.
Oakland resident Mabel Lee says she's become a healthier, happier, and more confident person since she began practicing Truong's style of tai chi five years ago. "My life has changed in a very, very short five years," says Lee, 52.
Acupuncture
Acupuncture is another ancient Chinese practice that can benefit the body, says Ann Marie Deas, acupuncturist and owner of Altos Medical Acupuncture in Los Altos.
Many of Deas' patients seek acupuncture treatments for psychological symptoms, including depression, anxiety, and stress. Others come in for treatment of pain or fertility issues.
Acupuncture works by placing small needles on specific points on the body, which regulates the body's qi. The modern scientific explanation is that needling the acupuncture points stimulates muscles and connective tissues, which appears to boost natural painkillers and increase blood flow.
Like yoga, acupuncture also stimulates the body's parasympathetic nervous system, which is responsible for rest and relaxation.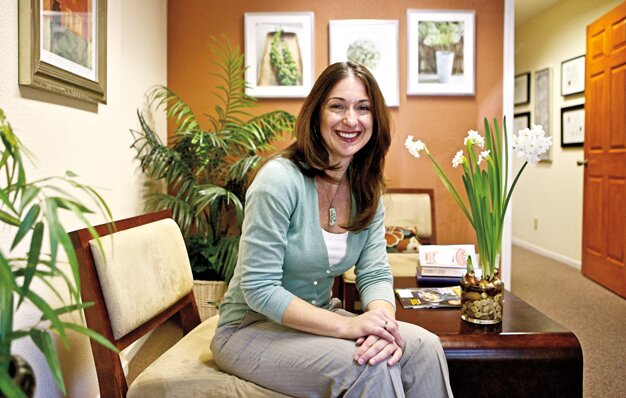 "It gives your body a chance to just be, as opposed to always responding," says Deas, who has a master's degree in public health as well as traditional Chinese medicine.
Self-hypnosis
David Spiegel, the medical director of the Stanford Center for Integrative Medicine, recommends that people train their bodies to deal with stress with the same simple formula that athletes use to train for competition: Eat right, exercise, and get plenty of rest.
For many, that's easier said than done. Those needing extra help can visit the Stanford Center for a variety of treatments, including self-hypnosis, which may help patients deal with phobias, smoking, pain, and stress management.
"Yes, it has some weird associations, but [self-hypnosis] is a highly effective treatment," says Spiegel, who has been researching hypnosis for 40 years and co-authored Trance and Treatment, a 2004 textbook on the clinical uses of hypnosis.
It usually takes only a few sessions to train a patient in self-hypnosis, Spiegel says.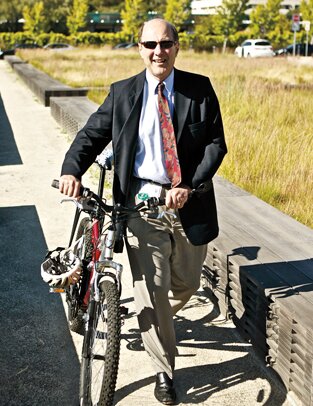 The treatment works by allowing patients to focus intently on a specific problem and its resolution while maintaining a comfortable state of physical relaxation. It also helps patients to enhance control over their body responses.
Spiegel compares the effect to that of being absorbed in watching a movie or reading a novel, causing a person to lose awareness of their surroundings. Using self-hypnosis, Spiegel says, his patients "can reduce or eliminate pain. They can handle anxiety."
Guided imagery
A sub-category of hypnosis is guided imagery, a kind of deliberate, directed daydreaming that can guide a person's imagination toward a relaxed, focused state.
Guided imagery is based on the connection of body and mind. For example, a person imagining the taste and smell of an orange will begin to salivate. The body responds the same whether the action is actually occurring or is a figment of the imagination.
Based out of Cleveland and trained in hypnosis, psychotherapist Belleruth Naparstek began recording her own guided imagery tapes in 1988. She made it her full-time career after a woman undergoing chemotherapy from breast cancer improved dramatically from listening to one of Naparstek's tapes.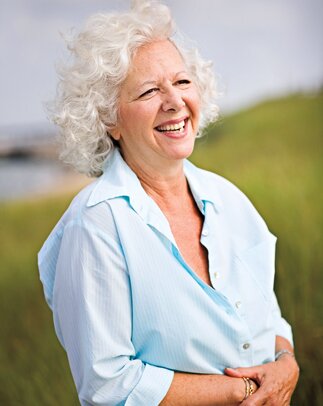 "My basic goal was to ease suffering and make a difference," Naparstek says, "but I didn't know what I was doing."
Naparstek went on to create the 55-title Time Warner Health Journeys guided imagery audio series. She has written three books on the topic and works with soldiers in the Middle East suffering from post-traumatic stress.
"[Guided imagery] works with the more primitive, survival-based structures of the brain," she says. "That's why it's such a good choice for post-traumatic stress."
Naparstek's audio series also includes recordings for stress management, addictions, pain relief, depression, and more. Her soothing music and lyrical dictation is designed to capture the listener's imagination.
Anyone can benefit from listening to a guided imagery recording, Naparstek says, even if they fall asleep while listening. In fact, that might just be the best prescription—a relaxed state of sleep is often what a stressed-out person needs.